Profile
February 2022 (upped May 2022)
Ázsiai vándorsáskák BIO!
Ázsiai vándorsáskák elvihetők.
0,5-1,5 cm: 35 Ft/db
2-3,5 cm: 45 Ft/db
4-6 cm: 45 Ft/db
Permetmentes táplálékon nevelt atkamentes példányok.
Érdeklődni: +36705277555.

FOLYAMATOSAN ELÉRHETŐ!

A sáska magas fehérje tartalmú eleségállat, melynek kevés a zsírtartalma, így adható fő eleségállatként a legtöbb hüllőnek, többek között: kaméleonnak, gekkónak, agámának.
A sáskafélék közül a legelterjedtebb sáskafaj, a Locusta migratoria ... felkerült az EU-ban forgalmazható élelmiszerek listájára.
Szeged és vonzáskörzete. Postázom is!
Customer reviews
1 positive
0 negative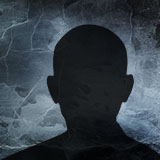 Anetdymtrus12
Hello Thank you for getting back to me, Please email me for more details of the investment on. anetadymtrus77@gmail.com Kind Regards. Aneta Dymtrus
2022.05.04.